Have you had fun hopping?! I know I did. I found a ton of new blogs to follow. My poor Google Reader is going to be so stuffed!
I haven't sewn in two weeks! Yikes. I have a Santa bag full of excuses though. Holidays. Cooking delicious gluten free food. My last test in Accounting was tonight. We got approved for a home loan and now just need to house-shop. Exercise and diet for next month's trip to Hawaii. Plus the usual work!
That's why I'm signing up for
Friday Night Sew In!
What a wonderful excuse to get some Me time :) I want to make
Oven Mitts
for Christmas presents. I've been itching to start a new project. I have so many in progress right now though.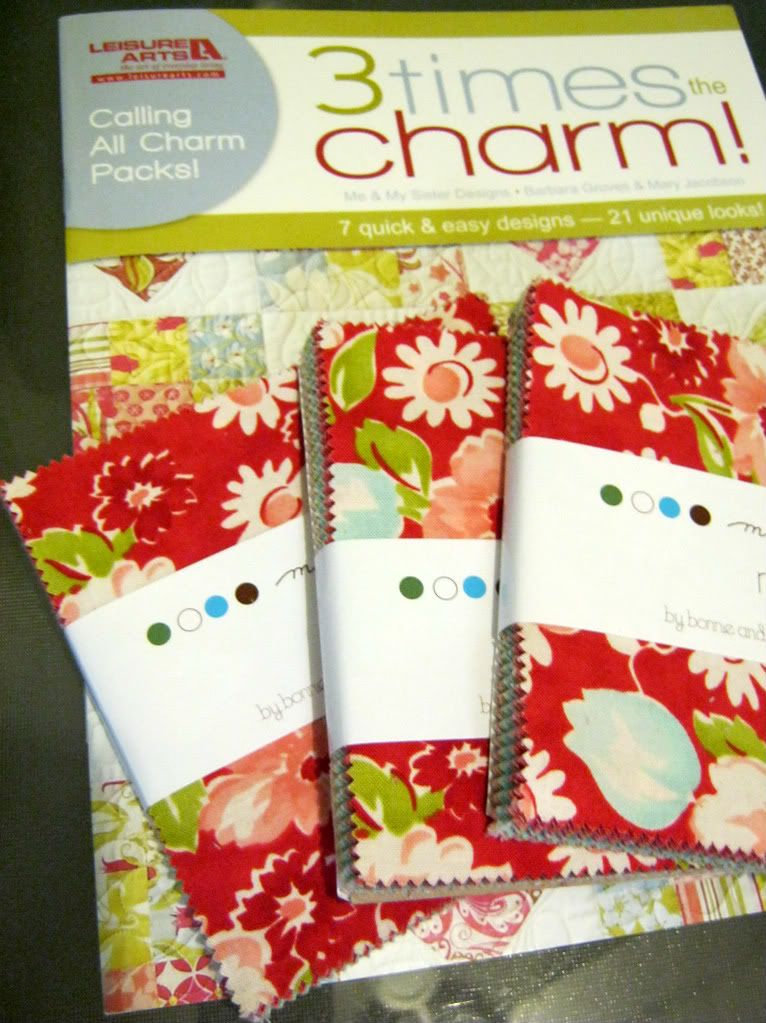 I got this fabulous present from a giveaway hosted by Jeanette at
Inchworm Fabrics
. I won the book (by
Me and My Sister Designs
) and a Ruby charm pack. I threw in some extra money and bought two more charm packs. Can't beat that deal! Thanks Jeanette :) This package has been sitting on my cutting table, just mocking me.
Soon! I'll get to you soon!
Have fun at FNSI. Forget everything else and take a night for yourself. Make your husband cook dinner. Make the cats pick up the house. Skip your exercising and park yourself at your sewing machine!